Menus
Breakfast Menu
Looking for the monthly menu? Available at the top of this page. Many interactive features including nutrition and allergen information. Scroll to find next month.
Looking for an App? Download "Web Menus by School Nutrition and Fitness"
Other Options- We operate using a 3 week cycle menu at elementary and middle school. Below are the color coded cycle menus.
High School- see interactive menu above no cycle
MEAL PRICES


2016- 2017

Students

Breakfast

Lunch

Elementary (K-5)

$1.25 (.30)

$1.85 (.40)

Secondary (6-8)

$1.25 (.30)

$2.00 (.40)

High School (9-12)

$1.25 (.30)

$2.00 (.40)

Non-Students / Adults /Staff

not subsidized as student meals are

$1.80

$2.90

Milk—half pint

.45¢

.45¢
For nutrition or ingredient information open the web version menu listed at the top of the page. Once the menu is open, you can click each menu item. Food descriptions, nutrition, and top 9 allergen ingredients are listed. For more comprehensive ingredient list contact your cafeteria manager.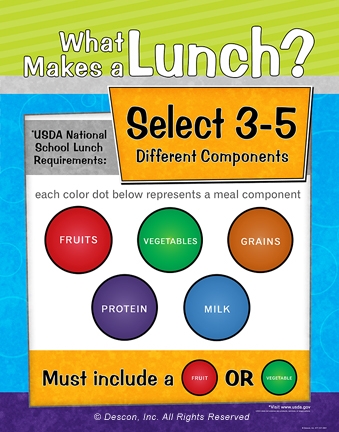 Meals, foods and beverages sold or served in the school cafeterias meet state and federal requirements based on the USDA Dietary Guidelines. All meals, foods and beverages are prepared and served by qualified child nutrition professionals. We provide students with access to a variety of affordable and appealing foods that meet the health and nutrition needs of students.